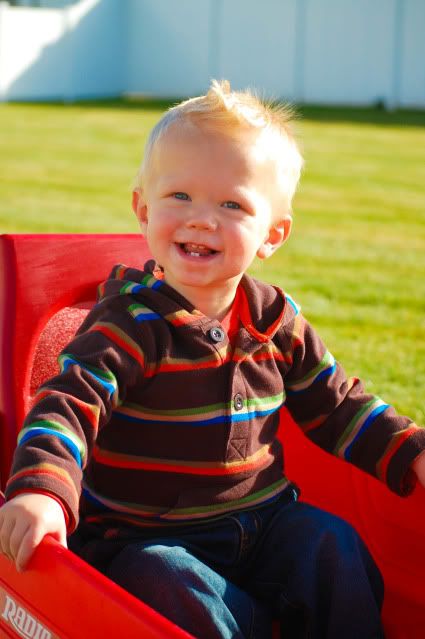 I can't even begin to describe how much I love this beautiful face. He is sweet, loving, full of joy, has a wonderful spirit, and is one of my best friends. There are numerous times throughout the day that I am filled with Pure Joy just because I am his mother.
There are also times that I feel like I can't live up to the huge task of being a mother. I worry constantly about my three boys. I want them to have confidence, to be kind to others, to have a desire to be good, to be smart, to gain a testimony of the gospel, and so many other things it makes my head start to hurt. I am molding them into the young men that they will become, and I pray that the Lord is proud of how I am raising them. I have been blessed by Him to be able to experience the Pure Joy of motherhood.
Hayden is now 18 months old. Time. Flies. By. If all of my children to come have Hayden's personality, I want 10 more of them! And just maybe could one of them be a girl?
Maybe someday....